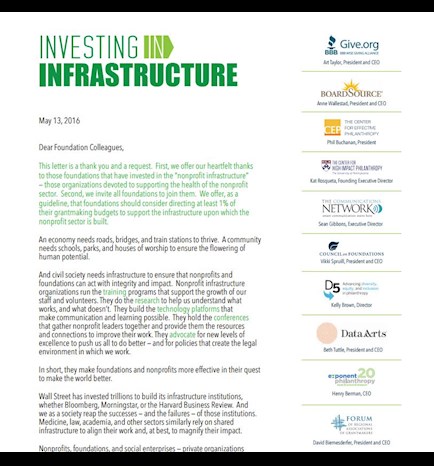 We are proud to be 1 of the 22 infrastructure organizations that signed this open letter to foundations in a call to action to empower the nonprofit sector. The letter makes the case for nonprofit infrastructure organizations and their crucial importance in helping foundations and nonprofits to be as effective as they can be in their work. We agree that investment in this sector will help us build a strong civil society capable of taking on the most pressing social issues in both our time and long after.
Read more on why building a strong philanthropic and nonprofit infrastructure matters to social impact, and how donors can support it by clicking here.
Read or download the letter on Investing in Infrastructure by clicking here.